Cheese Fondue Dippers
Fondue originated in Switzerland and traditionally consists of melted cheese served over a communal pot paired with bread. While bread is an AMAZING thing to dip into cheese, here we discuss a few other options that add some nutrition and tons of flavor.
Pro-tips:
Check with your guests for possible allergies! You can create a smaller pot of cheese for those who have specific allergies to any of the fondue dippers.

If you choose a fondue dipper that is ordinarily cooked make sure to do the same here. The cheese is not hot enough to cook anything to the correct temperature.

Fondue forks are best to use as they are color coded and long enough to avoid contact with the hot cheese. If you don't have fondue forks make sure to use the longest fork you have.

Roast your veggies but keep your fruit fresh!
Potatoes: Whole or cubed potatoes work best here! Potato crips or fries are likely to fall apart in the cheese.
Broccoli: Can't go wrong with this classic!
Cauliflower: Not as powerful of a flavor as broccoli and therefore really lets the cheese shine!
Brussels Sprouts: When roasted they have a sweet flavor that pairs perfect with the cheese.
Carrots: If you love sweet and savory flavors you definitely have to go with some roasted carrots.
Artichokes: Cooked artichokes work great and add a nutty flavor.
Pickles: Cornichons work best!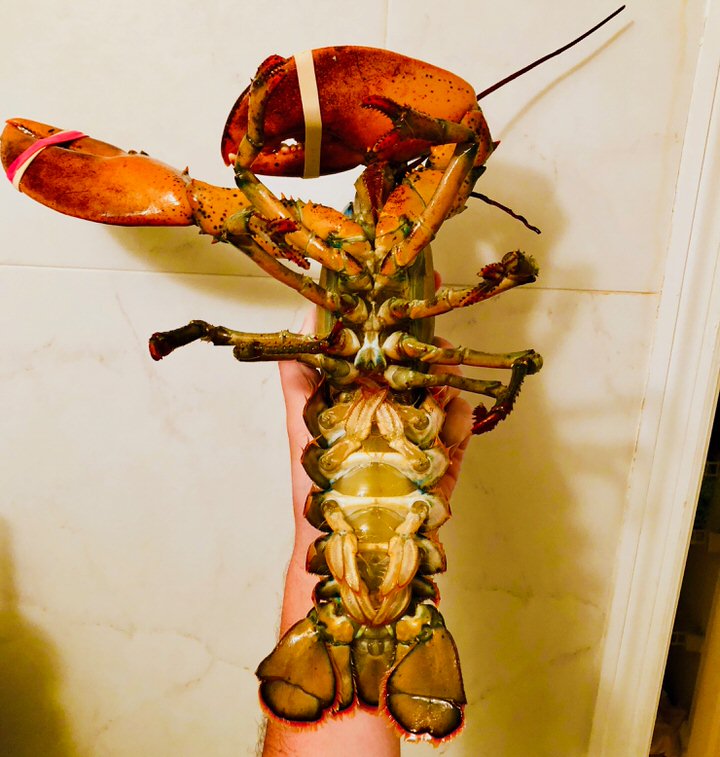 Lobster: Want to get fancy like this dabbing lobster! Impress your guests with this sweet succulent crustacean. Just make sure to cook the lobster before dipping it into the delicious cheese.
Scallops: scallops have a wonderful sweet flavor that works perfectly with savory cheese. Again, make sure to cook the scallops before dipping into the cheese!
Shrimp: shrimp go with just about anything right? And yes make sure to cook these before dipping!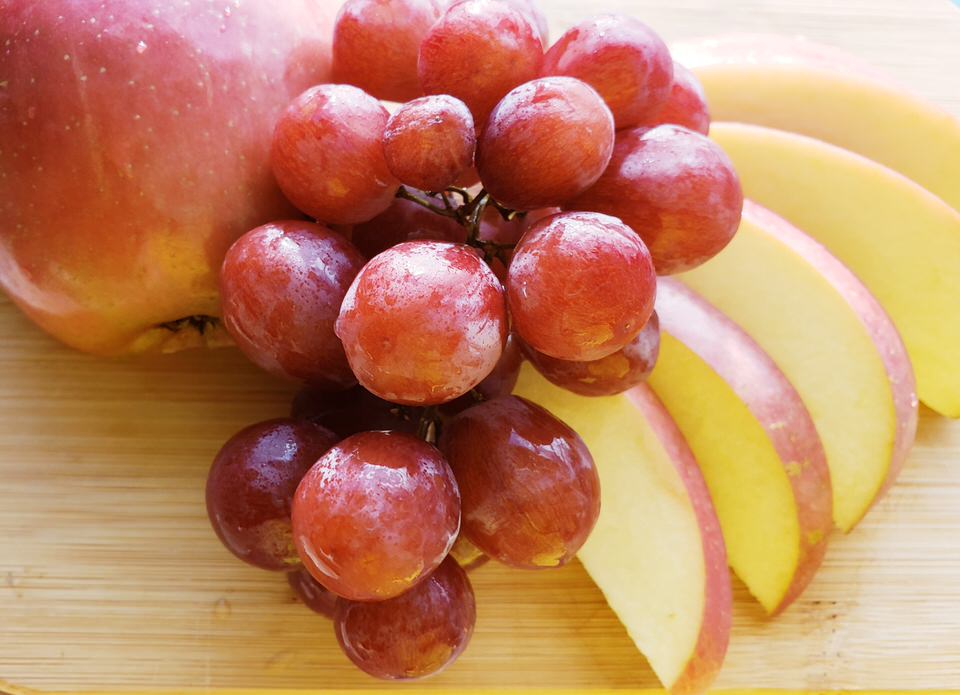 Fruit? Yes! I know it sounds a little crazy but give it a try! You won't be disappointed. We recommend using fresh fruit as cooked fruit is likely to fall apart in the cheese.
Apples: Apples are the BEST with cheese fondue. Try a Fuji, green apple, or honey crisp apple.
Grapes: Cheese and wine are amazing so why not cheese and grapes!
Pears: Crisp and juicy always goes great with cheese fondue.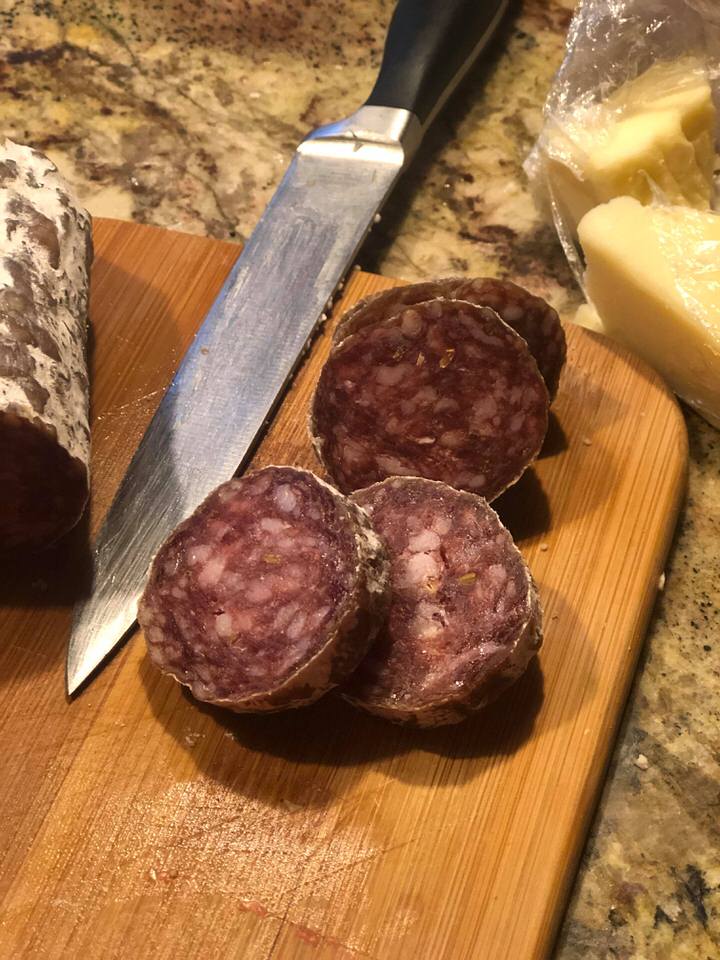 Chicken: Grill chicken and cut into small cubes.
Cured meats: so easy as you don't have to cook!
Steak: Grill steak and slice into individual pieces to make it easy for dipping.
**Affiliate link disclaimer: This article contain affiliate links. If you click one of these link and make a purchase, I will earn a commission at no extra cost to you. Thank you for your support!!
Cheese fondue for two
Okay have you picked out your fondue dippers? Great! Now onto the CHEESE! Here we utilize three difference cheeses, a dry white wine, and garlic. Cook the cheese on the stove and then transfer the sweet golden gooey goodness into a fondue pot, a slow cooker on low, or an instant pot on the warm setting.
For valentine's day you may want to make this for two. If cooking for more just double, triple, or quadruple the recipe :-)
cheese fondue dippers, cheese fondue for two, fondue dippers, cheese fondue
Dinner
Swiss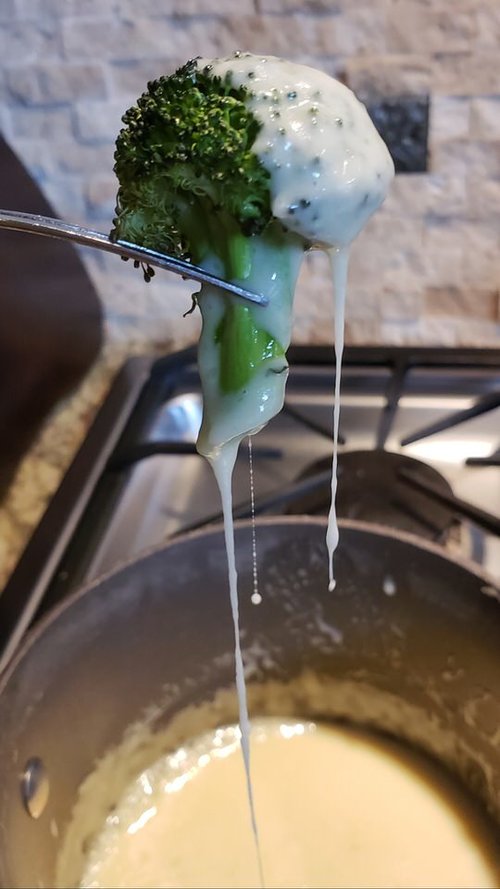 CHEESE FONDUE FOR TWO
Here we utilize three difference cheeses, a dry white wine, and garlic. Pick your fondue dippers and enjoy :-)
prep time: 15 M
cook time: 15 M
total time: 30 M
ingredients:
3 oz of Gruyere cheese
3 oz white cheddar cheese
3 oz Emmental cheese (you can substitute with swiss cheese)
1/4 cup dry white wine
1/2 tsp of minced garlic
1 tbsp Quick-Mixing Sauce 'N Gravy Flour (this works best but you can also use all-purpose flour)
Optional: vegetables, olive oil, salt & pepper
instructions:
How to cook CHEESE FONDUE FOR TWO
If using vegetables as fondue dippers: Drizzle with olive oil and sprinkle with salt and pepper. Roast vegetables at 350 F for approximately 15 minutes.
Grate cheese.
In a medium sized pot heat white wine to a simmer.
Add garlic and flour to white wine and stir until ingredients are mixed.
SLOWLY add grated cheese to white wine mixture. Add a small handful of the cheese at a time while stirring constantly. Continue to stir until all of the cheese is added and completely melted.
Transfer cheese fondue to fondue pot, slow cooker, or instant pot.
Enjoy!
Laurel Ann Nutrition